My custom fire jeep won 3rd place in the Scratchbuilding catagory at the Weekend of Heroes Convention in April 2002. To see more on the construction of the Custom fire Jeeps seen here, try this url.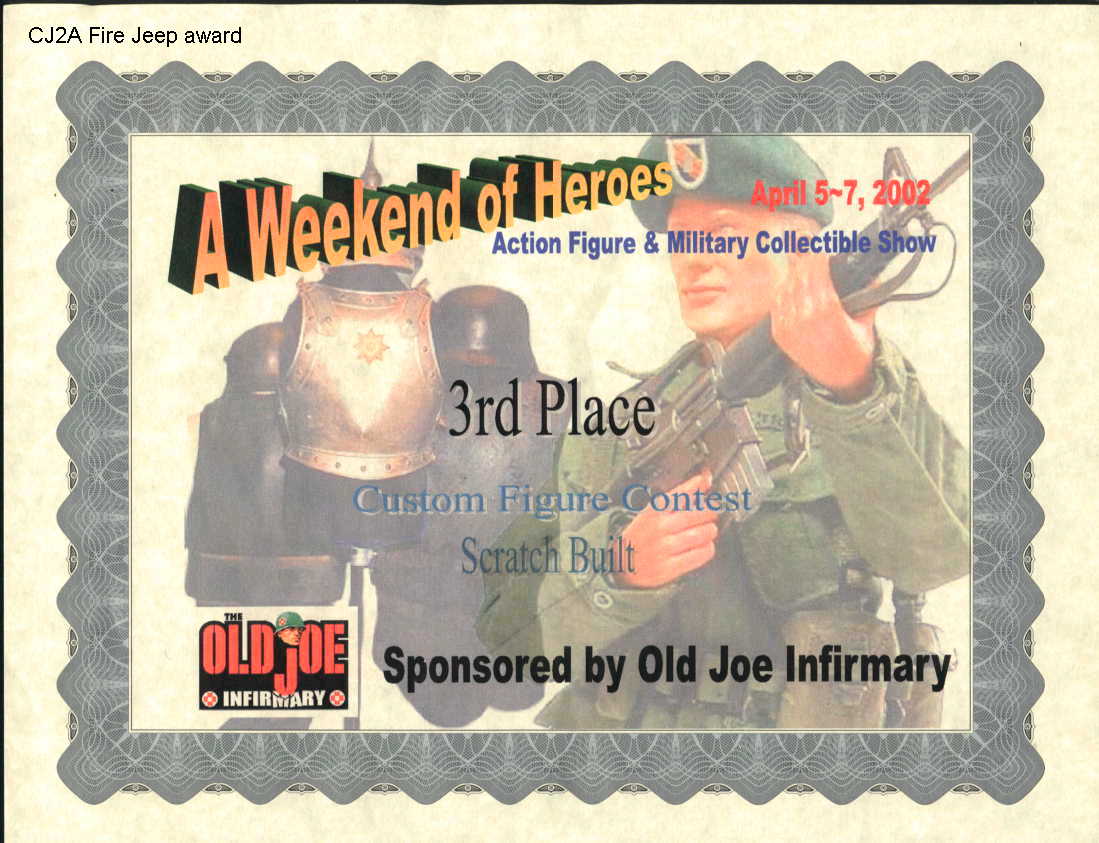 Check this link to see our tribute to 9/11
World Trade Center/Pentagon Tribute
Click on the link below to see actual pictures from Afganistan!