Vanguard 6
(formerly VUOA-11)
"Raptors"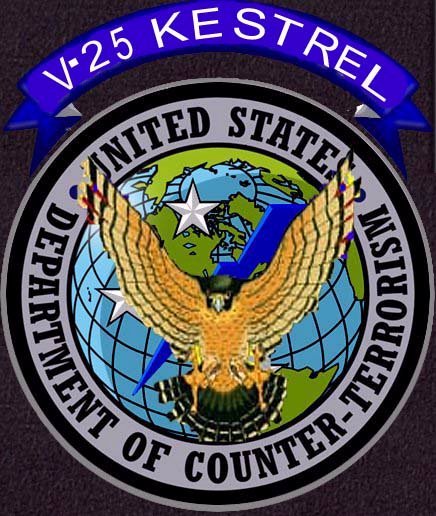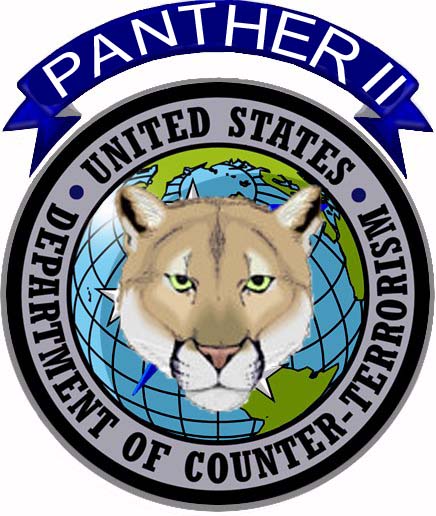 Being located offshore California we must maintain a fully operational airbase to patrol the surrounding waters and spot any incursions either from the sea or across the border from Mexico.

To date we have a fixed wing Dragon Pup float plane for recon, a fixed wing Dragon Pup Attack plane, two V-25 Kestrel jets, one Panther Jet, a Chinook helicopter for transport, an AH-6 Little Bird Helo gunship and an Emergency Services Rescue Helo stationed here full time. Two Panther Jets landed at our airfield after finding their way thru the anomaly in Sector 11 and one was incorporated into our air wing. All our aircraft are fully crewed at this time.

Our RCO has just appropriated another Dragon Pup and will probably customized this for personal use. Some of our fixed wing and rotary aircraft still need to make a stop at our hanger maintenance for repainting and modifying for our use. Once this has been done I will get more pics of our new air wing.

Click on the title below to get the story behind our Dragon Pup aircraft.
Story of the Dragon Pup Aircraft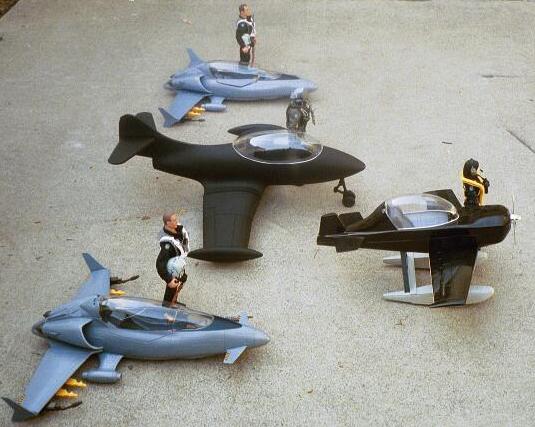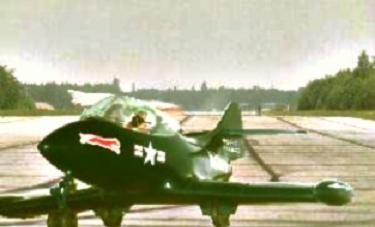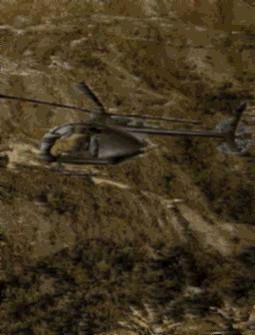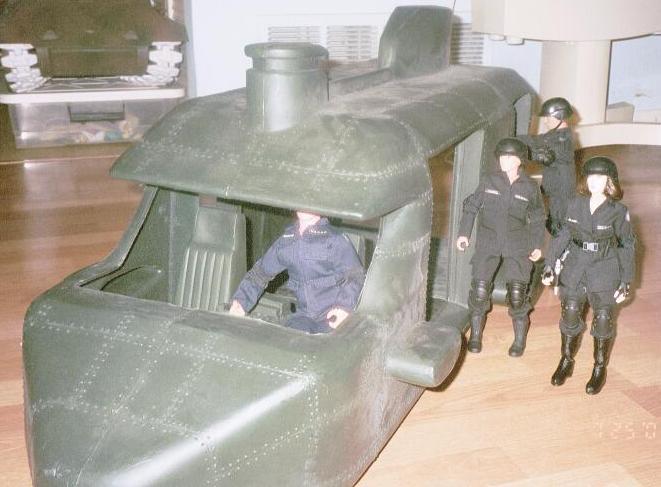 Our new Chinook Helicopter. Just delivered from ex-Army storage. This is going to take a lot work to get into operating shape, but when it is finished it will be our CRT teams rapid insertion vehicle.

Here DRCO Blade and three members of CRT Team Two inspect the new arrival and make plans for the refitting and painting of the new aircraft. Our air crew for this helicopter has not arrived yet so the job to refit this for our command will fall to CRT Team Two. Hopefully the new recruits will show up soon to give a hand.
PILOT PROFILES
Lt. Aki Ross, NAR-1A Dragon Pup Observation Float plane pilot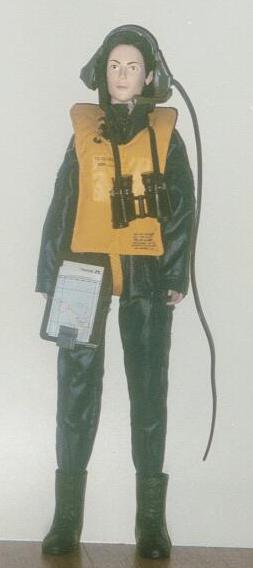 YEAR OF BIRTH: 2038

ANCESTORY: Unknown

BACKGROUND: Aki is a quiet, reserved person who has apparently undergone some kind of extreme mental stress. She is a very capable person and possesses a keen perception of details and analytical capabilities that makes her an excellent recon specialist.

Aki Ross was one of our more recent personnel who came to us thru Anomaly 26F in Sector 11 during Operation Dark Portal. She was found wandering thru the Sector 11 labs by our CRT Team Two when they were searching for the Lab Techs. She assisted our team in locating the surviving Lab Tech.

Lt. Ross will not speak of her past (or future as the case may be) but it is obvious she does not have any wish to return to her time. She seems quite content to spend the rest of her life as a member of our FF Team here at Capistrano Island.

Although Lt. Ross has a prior medical background, she finds our techniques "primative" and would rather not work in our infirmary. When we offered her a position as a recon pilot, she accepted without hesitation and has been exemplary in that role ever since.

INTERESTS: Lt. Ross can often be found in our research labs now located in Sector 11. She also tends to a rather modest (in size) but spectacular garden which helps supplement the rations in our mess hall.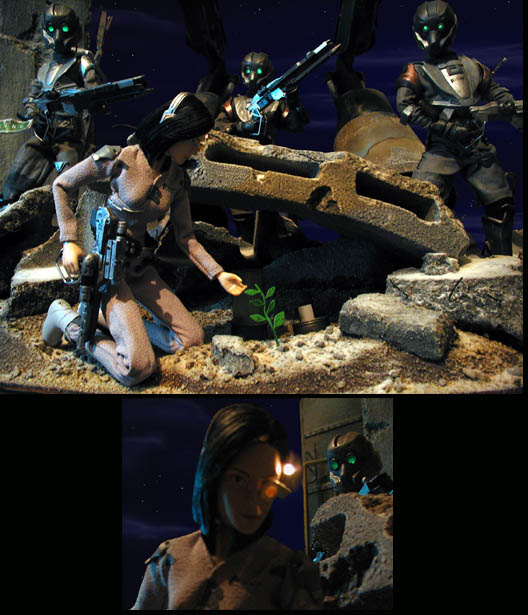 This image of Aki Ross was given to us by her. This depicts something that happened to her in the future but we are careful not to ask to much of her. Something very tramatic happened and we try to keep in perspective that she came to this time thru the portal to escape and start over. (Image courtesy of Patrick Dolman)
Lt. Ron Stoneman, V-25 Kestral Jet Pilot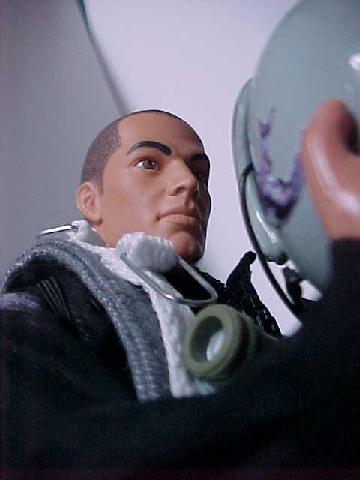 YEAR OF BIRTH: 1963

ANCESTORY: Caucasian

BACKGROUND: Lt. Stoneman came to us from NASA. He originally joined the USAF in 1987 at the age of 24 and left the service after four years. In 1991 fresh from his service, he applied as a controller for NASA and after a lengthy interview was hired on as a chase pilot flying NASA's F-18. After fearing the latest round of downsizing, Lt. Stoneman checked into a USDOC office and was promptly sent to Capistrano Island. The year was 2000 and Capistrano Island Command was still in it's infancy. Our air command was just getting started. The new V-25 Kestral's had just arrived and Lt. Stoneman was our first assigned attack jet pilot.

INTERESTS: Lt. Stoneman is an avid surfer and spends a lot of spare time at the Capistrano Island beaches looking for that "perfect wave" and improving his sunburn.
Lt. Jeffrey Williams, V-25 Kestral Jet Pilot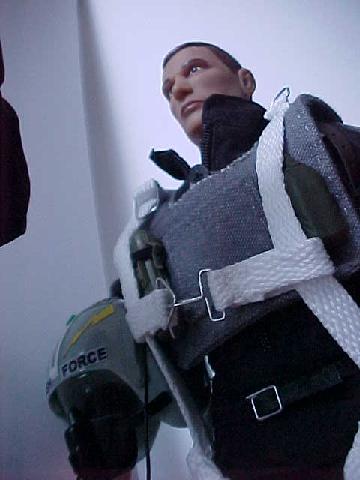 YEAR OF BIRTH: 1965

ANCESTORY: Caucasian

BACKGROUND: Lt. Jeffrey Williams was born in Waterloo, Iowa and his father was a Korean War veteran who flew a P-51 during the war. Later his father became one of the first fighter pilots to fly the new Sabre Jet during that conflict. After Korea, Jeff's father became a crop duster and Jeff was constantly hanging around the airfield watching the planes come and go.

After Jeff graduated High School, he went to college at Tennessee State University and lived with relatives there. Following college, Jeff returned to Waterloo and helped his aging father with his crop dusting business. Unfortunately Jeff's parents were both killed in a car accident and he then sold his fathers business and traveled to Washington D.C. where he became a commercial passenger pilot for United Airlines.

Jeff came to Capistrano Island Command because he wanted to fly attack jets, but was getting beyond normal enlistment age. He says commercial jets were getting, "boring".

INTERESTS: Lt. Williams is an avid reader and when he doesn't have his nose in a book he is usually out on the target range practicing his marksmenship.
Captain "Cougar" Gibbs, F9F Panther Jet Pilot
YEAR OF BIRTH: 1965

ANCESTORY: Caucasian

BACKGROUND: Born in St. George, Utah, Richard Gibbs gained the nickname "Cougar" for his hunting ability on his families ranch. Flew F-14 Tomcats in the Gulf War with 3 kills to his credit. Became a commercial jet pilot with Quantas Airlines following the war. In 1997 he got a job with United Parcel Service flying cargo jets. Came to USDOC in 2000 and was recruited into our command. As he had prior air combat service, he flys our main attack jet, the F9F Panther Jet. Unlike a lot of our ex-mothballed military equipment, this jet came to us from the Anomaly so it is of fairly new manufacture.

INTERESTS: Flying. Captain Gibbs has had no time for other interests and loves the feel of jet aircraft. Since he now flys for USDOC he doesn't log as much time as he did in the civilian sector so he now spends time learning to sail.





Lt. Amanda Blaze, NAR-1B Dragon Pup Attack Plane Pilot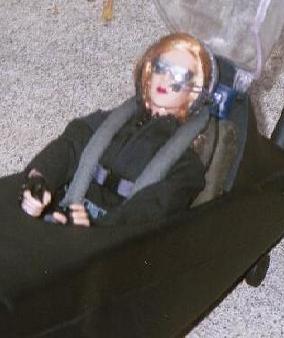 YEAR OF BIRTH: 1980

ANCESTORY: Caucasian

BACKGROUND: Born in Boston, Mass. Amanda was raised with a passion for flying, although her twin sister Jerri had no interest in planes at all. Her father was a Vietnam Phantom pilot who had been shot down in 1969 and became a POW. Repatriated at the end of the war, he returned home and retired from the service. He married five years later and moved to San Francisco, started an airborne tour service over the bay area. When Amanda was seven, she used to fly with her father in the co-pilots seat and quickly learned to fly fixed wing aircraft.

Today, her parents still live in San Francisco, but her father has retired and no longer flys tours. Amanda got a job as a flight mechanic for a small cargo airline. After a couple years of this, she found a USDOC recruiting office and decided to apply for a position as a pilot. Her sister hearing there were also positions for fire fighters also applied with her and both were accepted and sent to training. After the September 11th World Trade Center attack, both were transferred from Thunder Bay to Capistrano Island Command and assigned to administrative duties. Both are currently undergoing training for their new duties and will soon be in operations.

INTERESTS: As with many pilots, flying is her first and only love. Outside of that, Lt. Blaze spends a great deal of time with her sister Jerri and Jeff Hernandez, another USDOC recruit.

Check this link to see our tribute to 9/11
World Trade Center/Pentagon Tribute
Click on the link below to see actual pictures from Afganistan!