Close up of the Arms and Equipment locker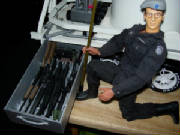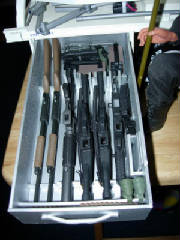 Close up of the Generator
The generator is used to power the 'lifting arm' so the trailer can be self-sufficient in the event the bomb disposal containment unit is used. For less 'explosive' senario's a power take off from the towing vehicle may be used to power the lifting arm.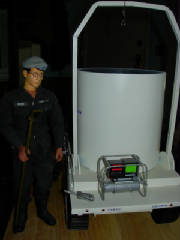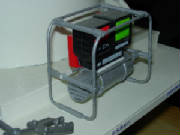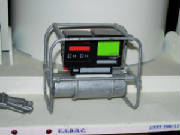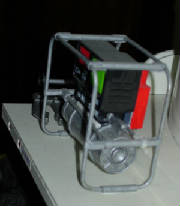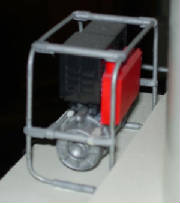 Close up of the EOD robot
Our EOD robot, "Robbie II" replaced our older model that was transferred to another command. Robbie II comes with various different features. He is more compact and has a detachable arm with a shotgun to dispose of ordinance in those hard to reach places.