CALDWELL LEAVES CIC
On the day Caldwell was scheduled to return to Thunder Bay, he was asked to see Director Kano in his office.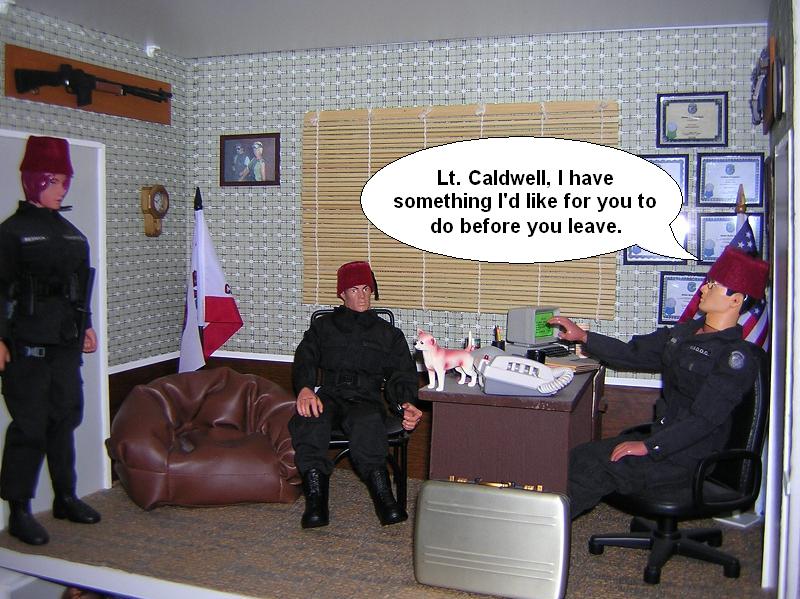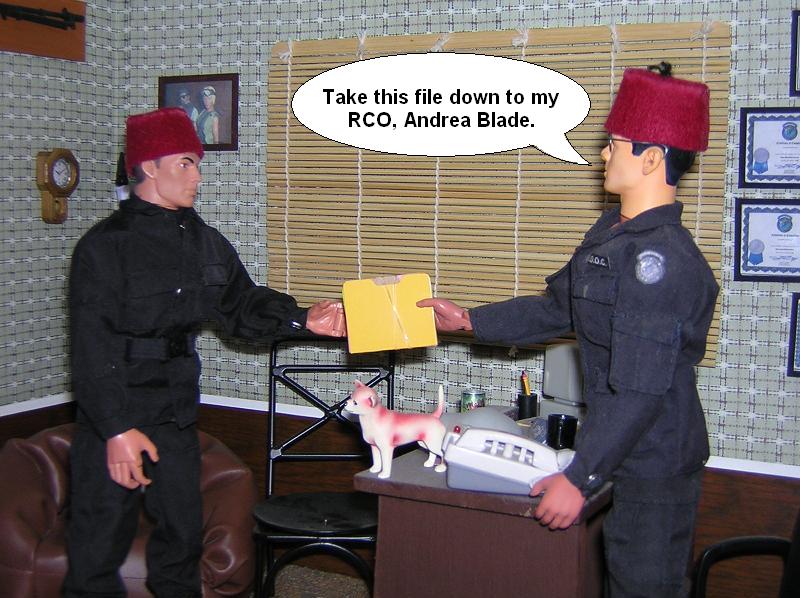 With a parting farewell, Caldwell took the elevator down to the third floor. Stepping out into the Capistrano Island Command's Communications room, he headed for RCO Blade's office.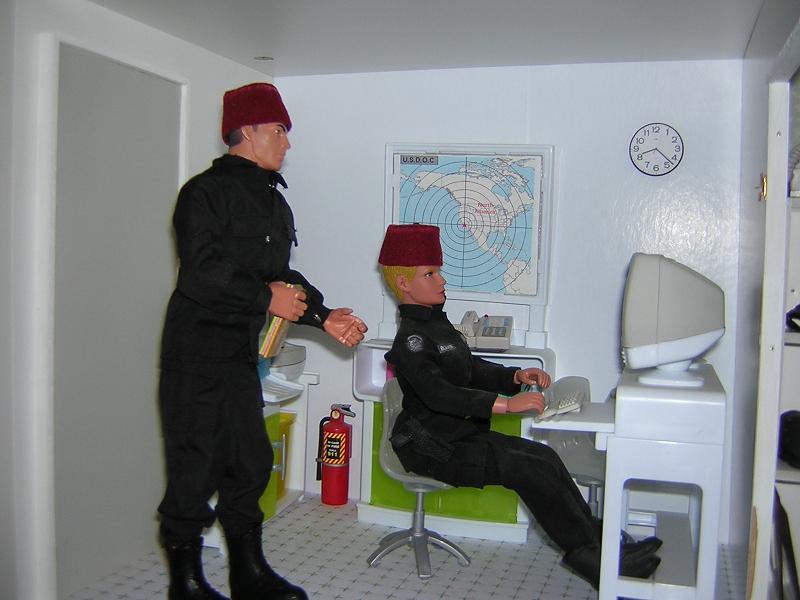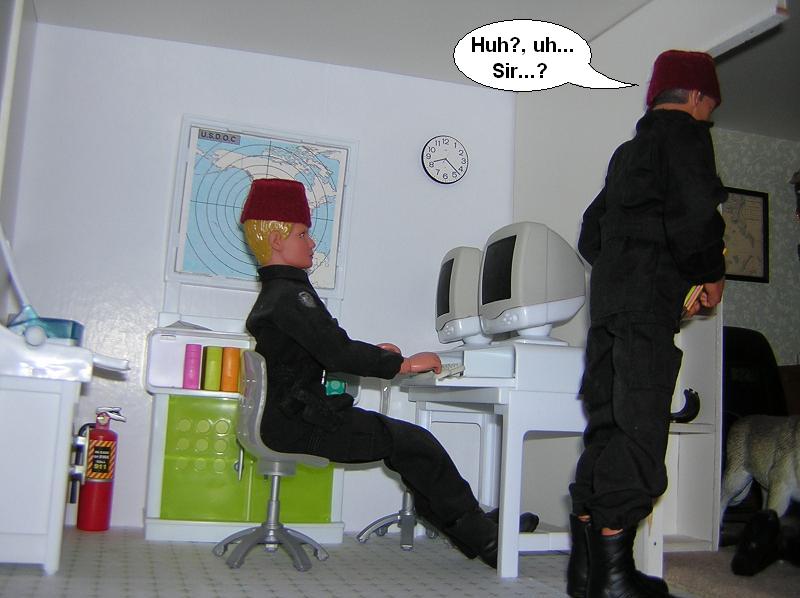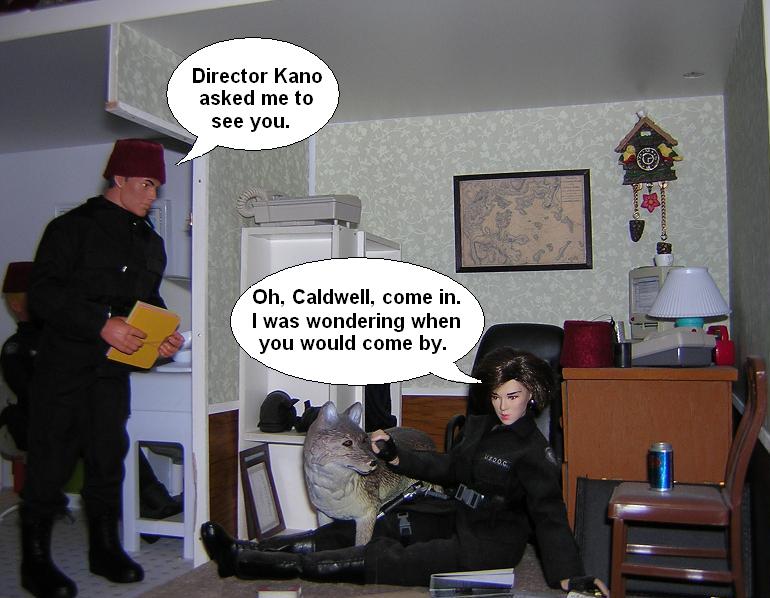 Caldwell was beginning to worry about catching his flight home, so he hoped he could finish up business and head out. But it seemed RCO Blade had one more thing she wanted him to do.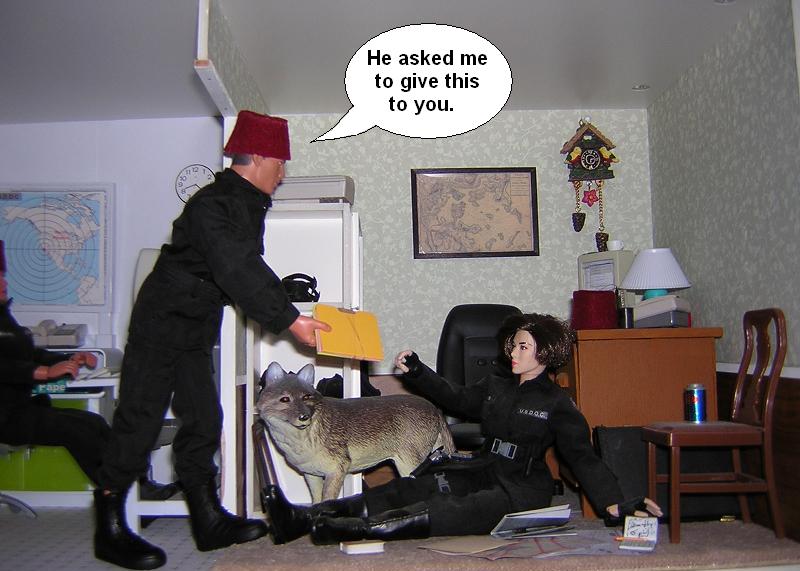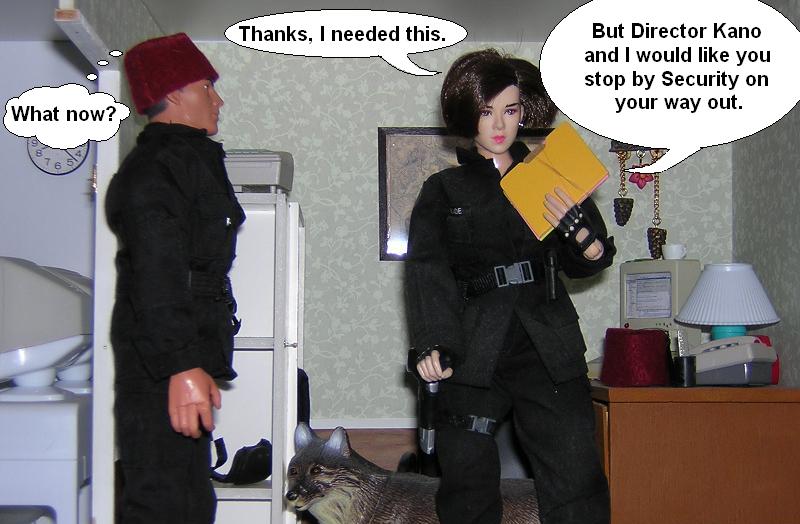 Taking the elevator down to the ground floor, Caldwell approached the security desk. Something was starting to bother him about all this.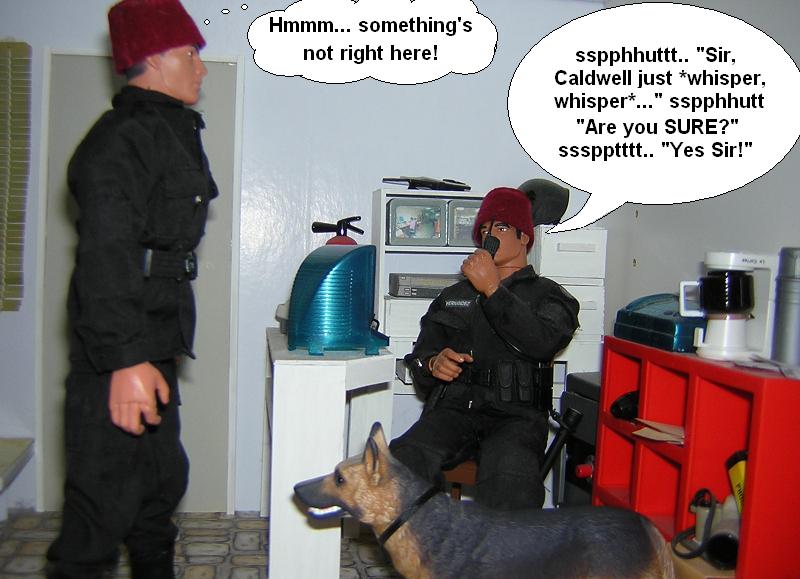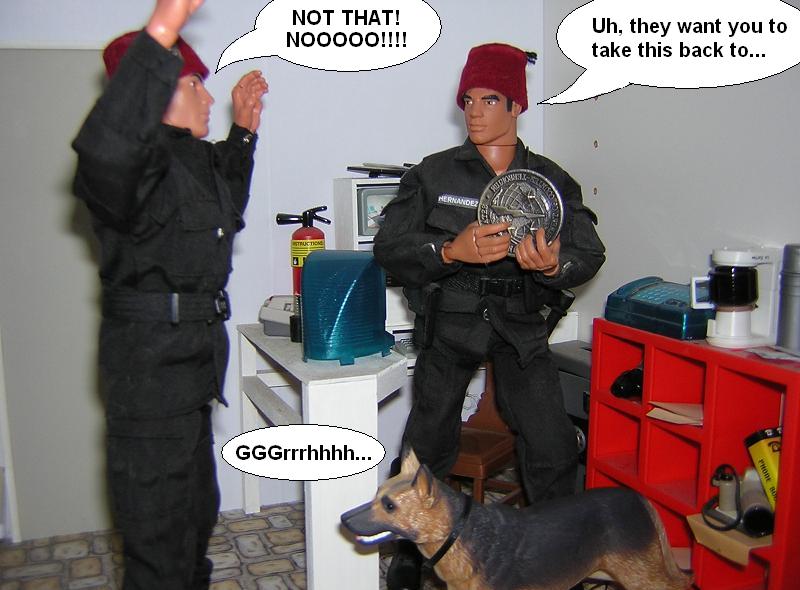 Suddenly it all became painfully clear. The dreaded 'CHALLENGE COIN'! Lt. Caldwell made a dash for the door but wasn't fast enough to avoid the K-9 on duty.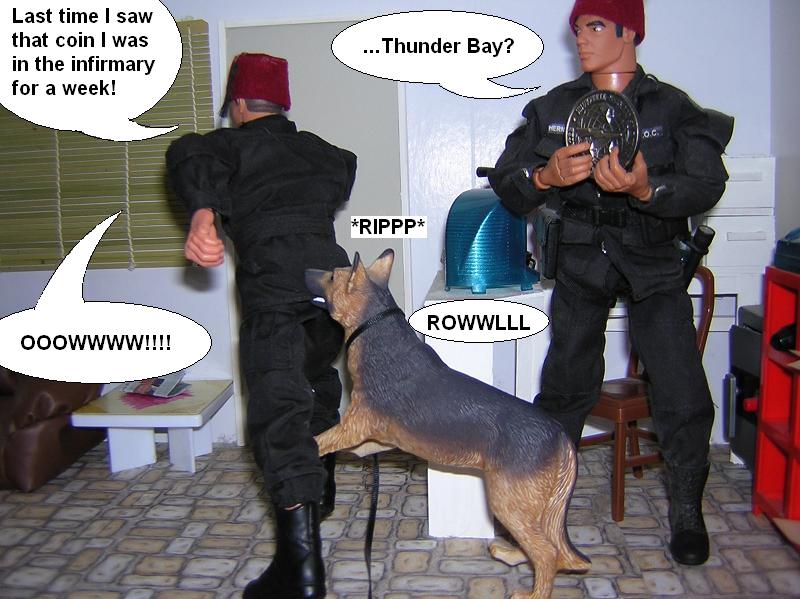 Caldwell managed to escape the building and made his flight at record time.
For explainations to the 'inside' jokes, see below.