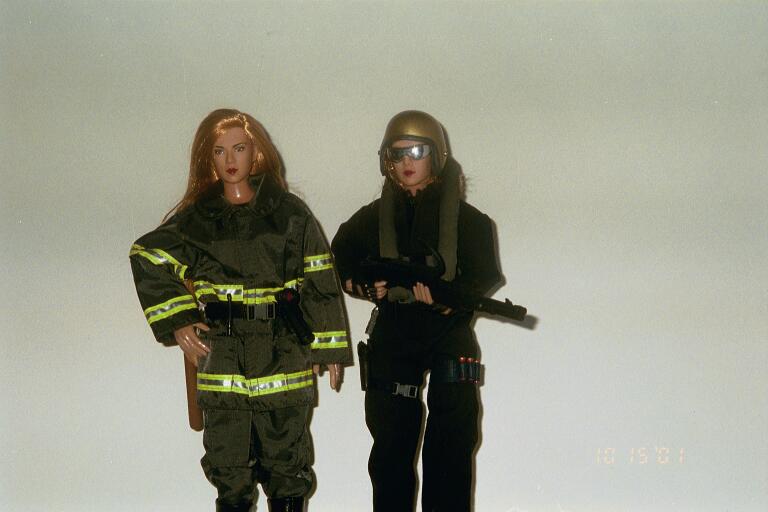 The Blaze Twins. Amanda and Jerri Blaze. Amanda is on the right and is dressed in her pilot jumpsuit. Jerri aspires to be a firefighter. In this picture they have not yet been accepted into their professions and are still doing administrative duties so their uniforms do not yet have the USDOC patches and labels. After they complete their training and join their units they will be completely uniformed. Amanda's new plane, a Dragon Pup is nearly completed and is undergoing a complete refit in our mechanic shops. This will be a slow, hard hitting gun platform that mounts twin chain guns.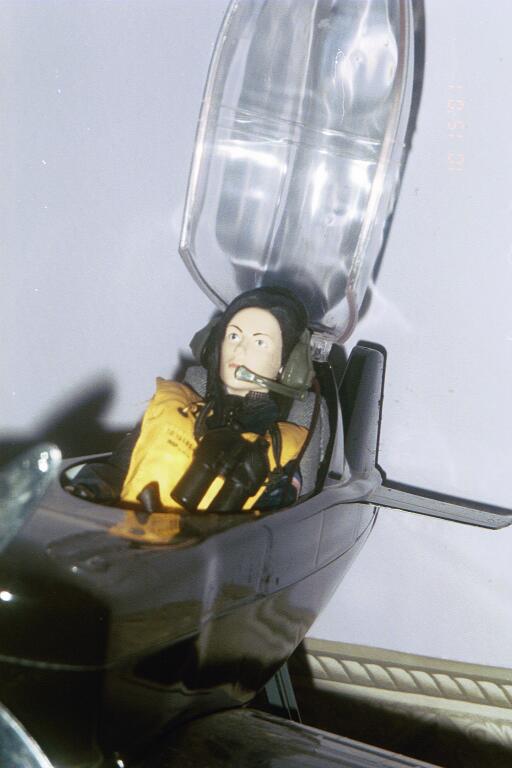 Lt. Aki Ross sitting the cockpit of her Dragon Pup float plane. She is our observation/recon pilot.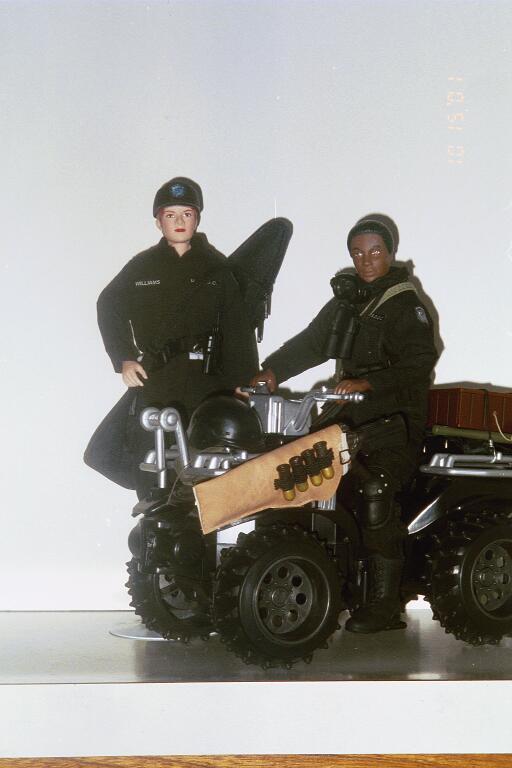 Two of our Sniper girls from teams 1 and 2. Winona is a sniper while our other sniper is actually a spotter riding on her modified Quad Runner that her team is outfitted with. Her M-16 with M203 grenade launcher is kept in the vehicle mounted scabbard. Her spotter scope is in the crate strapped to the back of the Quad Runner.