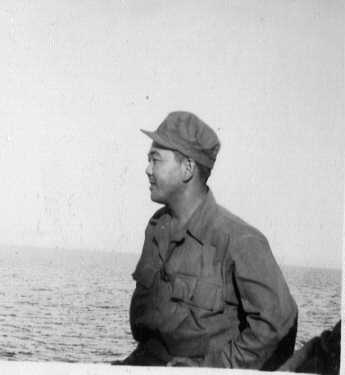 On his way home on board the troopship.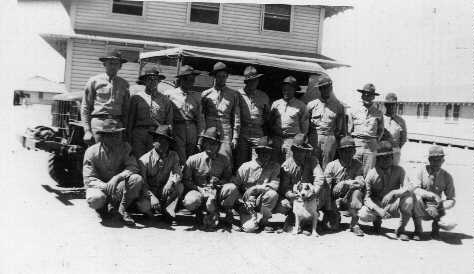 Circa 1940, Camp Roberts. In the background is a 1/2 ton Dodge Command Car.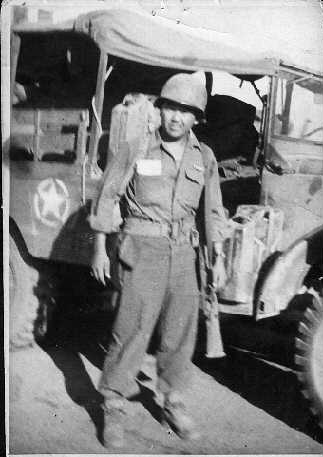 Moving up to the front someplace in Italy.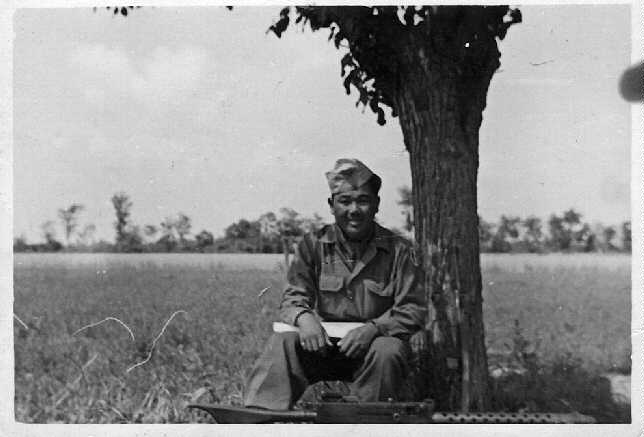 Guarding POW's. Note .30 caliber machine gun with buttstock and bipod. Many of these were used by the 442nd.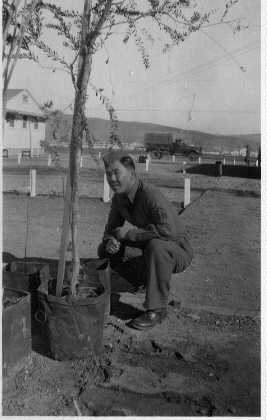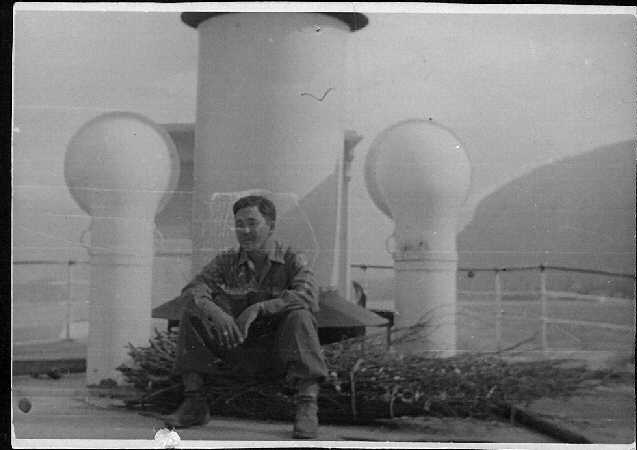 Coming home on the troopship. Notice the 442nd patch, rarely seen outside of dress uniforms. Dad is sitting on a bundle of tree clippings, he was really into gardening and plants.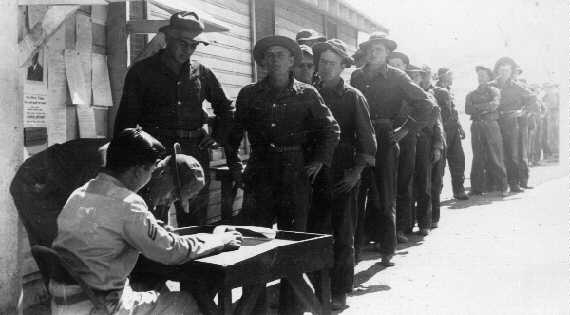 Camp Roberts, Dad was Company Clerk responsible for handing out the company payroll.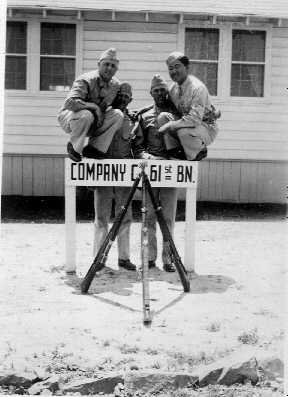 Photo from Camp Roberts. Rifles stacked in front are Remington P-17 Enfields. Made under license for the American forces in WWI it is an exact copy of the British P-14 Enfield in .30-06 caliber.