Explainations of the diorama scenes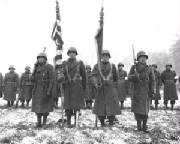 The Color Guard
Created by Fred Sandoval
Regimental Flag by Philip Garcia
This is the famous photograph that inspired this diorama scene. Taken just after the rescue of the Lost Battalion the 442nd RCT was lined up for inspection. The reviewing officer asked why the entire regiment wasn't on review. The CO's answer? "This is all that's left sir!".
Rescue of the Lost Battalion
Created by Brett Haber
October 1944, a battalion from the 36th Infantry Division was cut off and surrounded. The 100th Battalion and the 442nd RCT broke thru the enemy lines and relieved the battalion with heavy casualties. This action is recognized as one of the most famous actions of the 100th/442nd.
This particular scene also depicts an action where Technician Fifth Grade James K. Okubo rescued a tank crewman from a burning tank earning the Congressional Medal of Honor. You can read his citation here: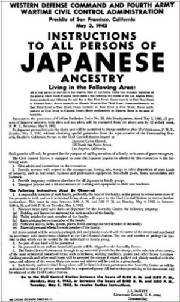 Tule Lake Relocation Camp
Created by Armand (LaughingGravy2)
Brett Haber
Just three months following the attack on Pearl Harbor, President Roosevelt signed Excutive Order 9066 authorizing the internment of civilians of Japanese Ancestry living in the Western United States. Tule Lake was just one of many Relocation Camps opened thoughout the United States at the beginning of WWII. Many of the veterans had families living in these camps.
Breakthrough on the Gothic Line
By Armand (LaughingGravy2)
In this action the 442nd was deployed as a 'diversion' to the actual offensive. However the main offensive stalled and the 442nd's 'diversion' caught the Germans off guard and punched thru the Gothic Line. The Army immediately sent elements into the breach and opened up the Gothic Line ending a six month stalemate.
Monte Cassino
Created by Armand (LaughingGravy2)
In the opening days of the assault on Monte Cassino, the 442nd was one of the first units to lead the assault on the monastery. Roughly two thirds of the way up the mountian the assault was stalled by stiff resistance from defending German units. Finally the Allied Command pulled all units back and bombed the Abbey. It would be several months before Cassino would finally fall.
Capture of Italian mini sub
Created by Fred Sandoval
Pictures of the complete diorama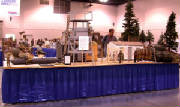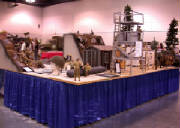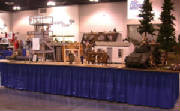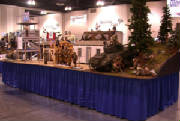 Several of the Nisei Veterans showed up and signed autographs of 442nd Action Figures. These veterans are from the 442nd Regimental Combat Team, MIS (Pacific Theater) and the Korean War. Several of the vets wives also attended. This is an extra special treat as we are losing more and more veterans every day. Very few of them remain today.