I made this weapon for a friend of mine, Philip Garcia who is working on a Spanish soldier from the Spanish/American war. Philip gave me the raw materials for it and I ended up using three different rifles for this weapon. It was not a difficult build as I only had to use the butt, receiver and barrel from the three different weapons and mate them up. Philip will be painting this one and sending in finished pictures later.
M1871/89 Spanish (
Oviedo
)
Remington
The rifle shown is an
M1871 Spanish manufactured (Fabrica de Armas de
Oviedo
) Remington Rolling block rifle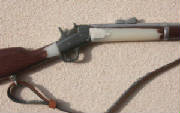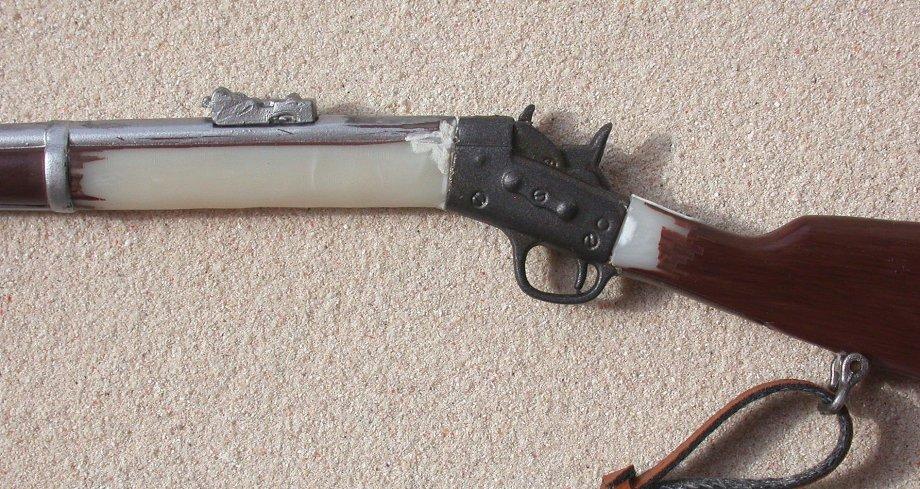 Here is the completed rifle after painting by Philip Garcia.