PrvtNoClass T-34 project
Under construction
5/25/2005
I think the US legislation has been moving at a faster pace than I have when it comes to my T-34. Here are some pics of what I have done so far - mostly on the turret. I cut off the turret ring from the chasis and attached it to the turret and I want to reshape it a bit for greater accuracy. I am using clay to similate what I hope to accompish with bondo filler. It's a rough idea and am interested to see if I am on the right track. My goal for my T-34 is an early war welded turret. Here goes: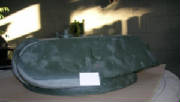 The white rectangle piece is a piece of cardboard to similate the piece of styrene that will be part of the final product.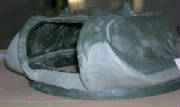 The one strip of grey on the top front of the turret is a rough expression of the welds found on a welded turret.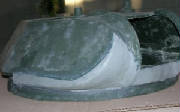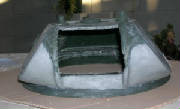 This last pic is of some of my work on the engine cover: