And the Crew!
Here are my crew men a little of In The Past Toys and DiD O and a pinch of Monkey gear cap for my tank !!!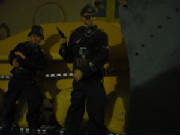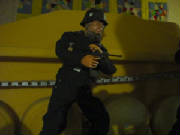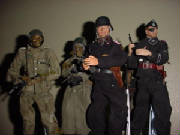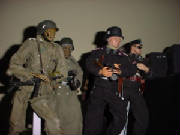 Thanks guys! And to stay on target with the post my Hetzer crew #3 this one is part Side show, 21c and dragon. I'll edit his uniform to match Tank infantry insignias very soon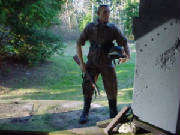 Comments from the Gallery!
I had to add this one in after seeing the 'extras' in the background!
The German officers sure know how to work their soldiers to the bone!!
Like what you said " What a mess"
Those fellas in the back need to get to the front of the lunch
line more often! LOL! The Hetzer James makes is a nice
little tank for the price!