I finally broke down and got one and I can't say that I'm terribly disappointed. It is a very nice piece for what I paid for it. With a little work, it looks fairly nice. With a little more work, it will look even nicer. This is just the beginning, I plan to add sandbags and some cargo on it.
All of my American tank models have "Kilroy is Here" on them. It is in response to the "Kilroy Was Here" that was plastered on a few buildings.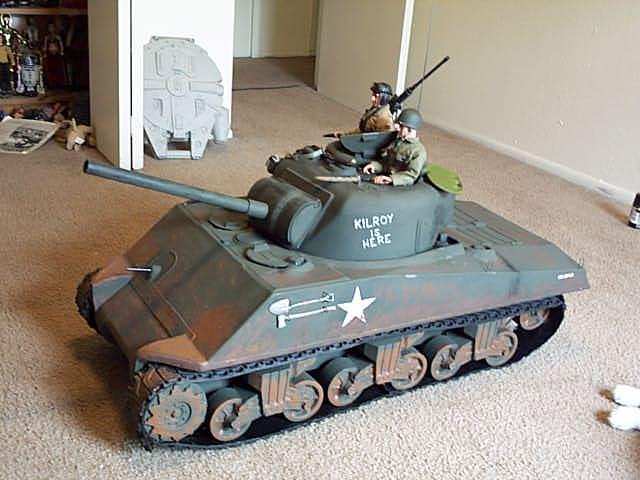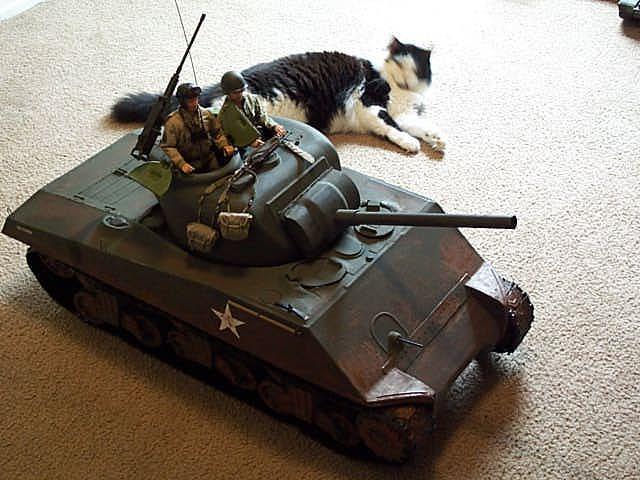 The M-18 Hellcat Tank Destroyer in the background.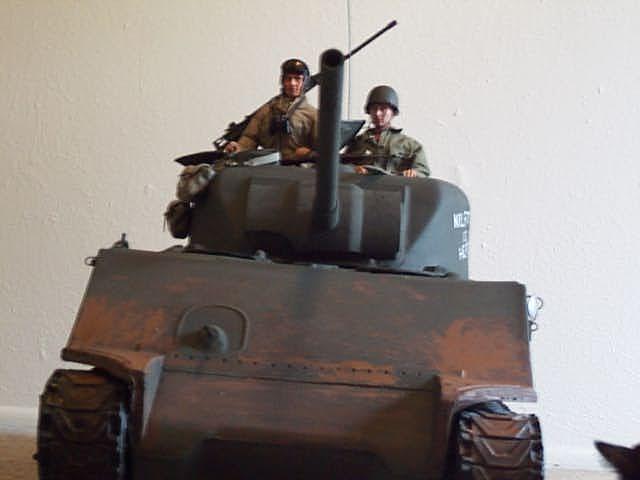 Not quite sure if they came out with enough force to chip paint, but I would imagine after enough hits, it might.