As I was between photo stories, I thought I'd complete the modifications I originally planned, when I first got this puppy.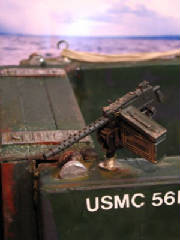 Since my LVT is supposed to be an LVT-2, I added two inches to the back end, and put the engine back there, where it belongs.

I also borrowed the .30 cal from my Stuart...until I can find another one.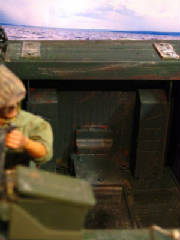 DeSimone's LVT is supposed to be an LVT-4, but it really is a semi-fictional piece. My engine compartment is also semi-fictional, as the engine compartments I've seen are all flat.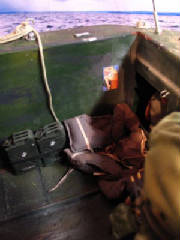 I opened the crew compartment, added seats, and now have a place for the driver and radio operator.

Since the crew is probably typically slobs, they threw their life jackets on the floor of the troop compartment.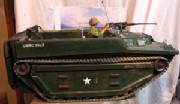 and the final, overall, result, with my "Paintshop" background in place.

In one of my Tarawa posts, someone commented on my Paintshop techniques.

Not me. Mine is all smoke and mirrors.

So that this...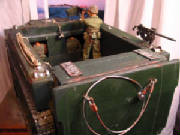 Becomes this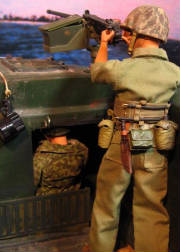 This...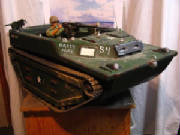 Becomes this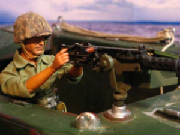 and this...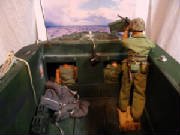 Becomes this