Sixth Vanguard's Diorama
Sixth Vanguard did the bunker, the PAK and the buildings; Steve did the flak crew, the Sherman, the 251, Charles (chamildav) did the Jimmy and the American figs, Geoff Truscott aka Johnny Canuck did the Canadians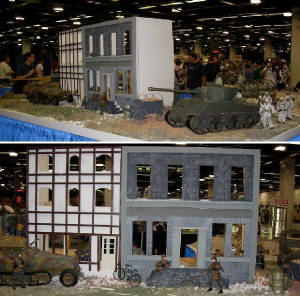 Here it is, a wrap around diorama that was so large I couldn't get it in one shot. Here are a composite series of four photos of it from left to right. Detail photos will be below.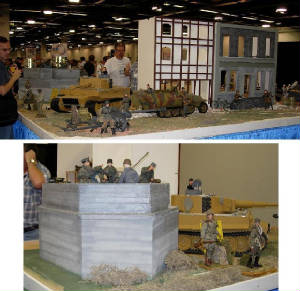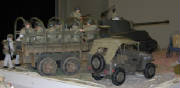 The Allied portion of the Diorama.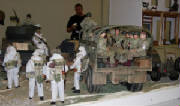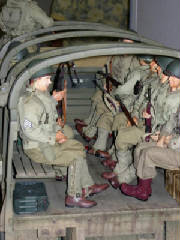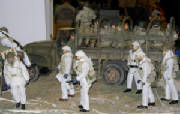 Les Boys in the winter camo suits move up.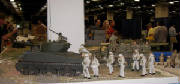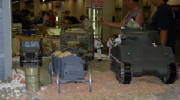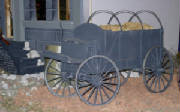 Around the corner the Germans are caught flatfooted.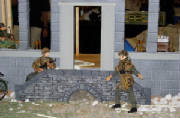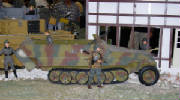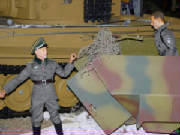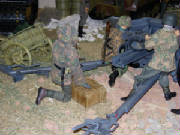 But they have a little surprise waiting!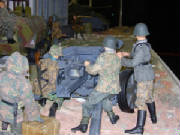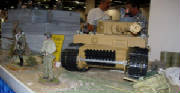 And around the next corner is an even bigger surprise!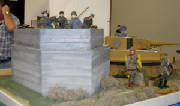 The objective, a German Flak tower.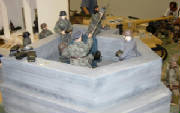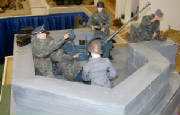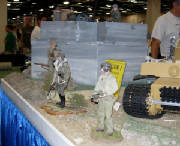 Chamildav's custom figures